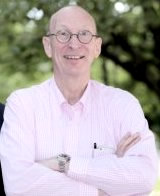 Tony Moore
Tony is a bladder cancer survivor, after a radical cystectomy and a neobladder.  His passion is the guitar and he has made a living selling musical instruments all over the world. Recording Studio owner, retailer, importer & wholesaler as Moore Music, music education disciple, International Sales Director for Alesis & Numark, Managing Director of Vestax Corporation in Japan, Allans Music, Billy Hyde… an extensive career in music.  Today Tony has his own business – The Music Broker.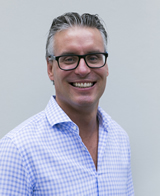 Nathan Lawrentschuk
Nathan is an Associate Professor at the University of Melbourne and a Urological Surgeon and Urologic Oncologist with appointments at the University of Melbourne Peter MacCallum Cancer Centre and Department of Surgery and Olivia Newton-John Cancer Research at the Austin Hospital. He completed a PhD in kidney cancer and his surgical training in 2008 and has completed an SUO Fellowship with two additional years of training in robotic, laparoscopic and open cancer surgery at the University of Toronto, Canada. He is the current vice-chairman of the World Urologic Oncology Federation and is passionate about bladder cancer awarenesss, research, education and treatment – the lack of resources available in Australia ultimately drove him along with a committed board to set up bladdercancer.org.au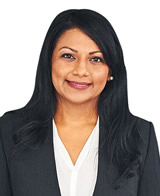 Radhika Kanhai
Radhika is a Partner and Head of the Insolvency and Commercial Litigation Group at CBD Commercial firm, Cornwall Stodart.  She has over 15 years' experience in complex commercial court litigation and dispute resolution.  Her areas of significant expertise include corporate reconstruction and insolvencies, personal insolvencies, leasing disputes, contractual breaches, franchising and Corporations Act matters.  She has undertaken extensive accredited mediation training, resulting in particular expertise in the area of alternative dispute resolution through negotiation, mediation and conciliation processes. This enables Radhika to achieve the best practical and achievable outcomes for her clients.  Radhika has for many years worked in a pro bono capacity as well as volunteering at community legal centres.  She is currently President of Women in Insolvency and Restructuring Victoria.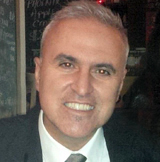 Robert Luburic
Managing Director, Melbourne Accounting Partners
Born into a family of successful business-owners, it's no surprise that Robert Luburic was drawn to advising small to medium sized ventures. Qualifying as Accountant in 1990, Robert gathered experience with two major accounting firms before establishing his own Collins St accounting practice in 2002. Through that time he has developed a deep understanding of the needs of business owners, grounded by the household business environment into which he was born. Robert's specialist area of expertise reaches into many lives. He believes the success of small business is fundamental to the high standard of living that Australians enjoy, and sees his clients as integral to the wealth of this country. Many professionals in the CBD are clients of Robert's, his reputation as an astute accountant has grown rapidly in the 15 years that he has based his practise in the CBD.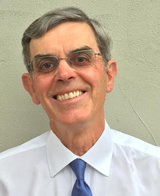 Colin Bridges
Colin Bridges graduated from The University of Melbourne with a Bachelor of Laws. He was engaged in general commercial and private client legal practice in mid sized Melbourne CBD legal firms for over 45 years.He was an Accredited Specialist in Property Law and a member of the Law Institute of Victoria Property Law Committee providing advice to government and the legal profession on property law issues. He retired in 2015 and is now actively engaged as a volunteer in a number of community organizations. Colin is married with 4 children and 6 grandchildren and has a number of family connections with the medical profession.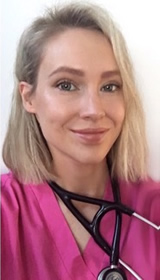 Dr Stephanie Demkiw
Dr Stephanie Demkiw is a GP working in Brighton, Victoria, with a strong background in Urology and General Surgery, working in a number of Melbourne hospitals over the years. Dr Demkiw has a passion for preventative health and public health awareness and is currently working toward a Masters Degree in the field. After losing her father at a young age to advanced metastatic bladder cancer, in 2014 Dr Demkiw founded Australia's first not-for-profit charity and awareness group solely dedicated to bladder cancer (Bladder Cancer Awareness Australia), joining forces with BCACF in 2017. On weekends, Dr Demkiw keeps busy working as an Aussie Rules Football Club Doctor and spending time with her growing family.
Other Contributors
Simon Moore
Simon served as a board member and director for almost two years and was invaluable in getting the Foundation up and running, helping with design and publishing our booklet.
Gayle Blayney
Gayle has been a great help proofing, stuffing envelopes, and helping us with mailers.
Dominic Barro and Alex Fogarty
Thanks for all of your help getting our booklets posted.
Kath Schubach & ANZUNS
Fantastic help from Kath & the Urology Nurses Society ensuring we have enough info in our booklet for women & all pre and post op care is covered correctly.