The Urological Society of Australia and New Zealand 2022 Conference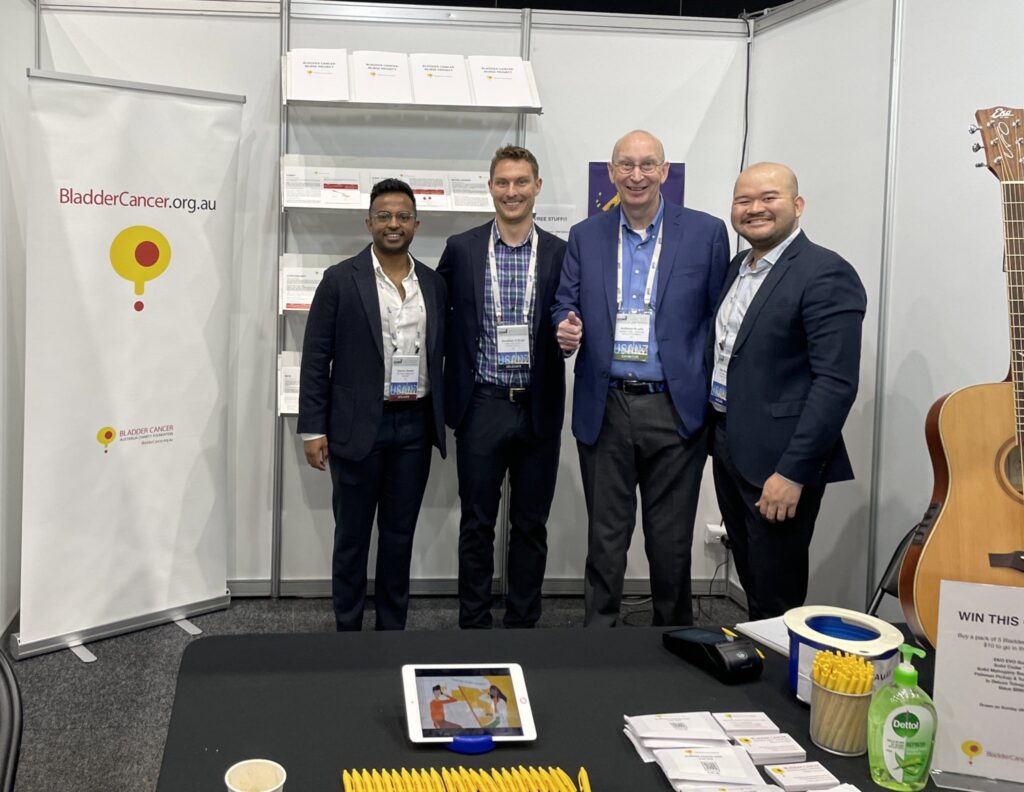 We are distributing our Bladder Cancer Patient Guidebook and other patient resources at USANZ22
Our booth also has a draw going for an EKO EVO III D EQ guitar valued at $899.00
Note that there are costs involved in attending a conference like this and hiring a booth where we can share our patient resources to a wide network and advocate for bladder cancer awareness.
We also launched our Bladder Cancer Nurse Project to try and find the funds for a pilot program. (More info about this project soon)
If you can spare a few dollars a tax deductable donation to help us pay for our costs at ANZUS22 it would be very much appreciated and help us to continue in our work!
Check out more photos and comments about USANZ22 workshops and activities on the #USANZ22 tag on twitter.
Read about USANZ (The Urological Society of Australia and New Zealand) on their website at www.usanz.org.au