Hi everyone and welcome to our first newsletter for the year.
New Facebook – Please re-follow!
We lost our Facebook pages and have had to start again! Please friend us and follow us on our new official and authorised Facebook page:
Friend and follow us on Facebook
Today is World Cancer Day! (Feb 4th)
Today, the 4th of February, is World Cancer Day, Please take a minute to look at the World Cancer Day website: www.worldcancerday.org
And if you are thinking "What can I do today to help a cancer organisation?" you might consider sending us a small donation:
www.bladdercancer.org.au/donations
World Bladder Cancer Patient Coalition Newsletter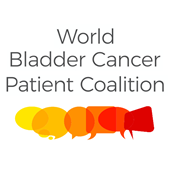 The WBCPC newsletter is out now. If you are not on the WBCPC newsletter mailing list you can take view the current newsletter on-line. This installment includes:
WBCPC Annual Meeting (22 March Amsterdam)
Out with Cancer Study
WBCPC joins All.Can International
Year of the Nurse and the Midwife 2020
European Cancer Forum
and more
Read the WBCPC January 2020 newsletter

USANZ in Sydney (March 7th-10th)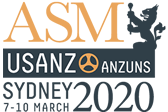 Come and see us at USANZ in Sydney 7-10 March 2020
We will be exhibiting with a good supply of booklets as well as this unique guitar for some lucky visitor to win and take home!