Hi everyone and welcome to our final newsletter for the year. This issue has a bit of a focus on male issues.
Over the last few months we have attended UROGP, prepared yet another print run of Bladder Cancer Patient Guidebooks, been active on Facebook helping people where we can, and continued to be the number one source of information for Bladder Cancer patients in Australia with over 9,000 unique visitors to our site and over 400 booklet downloads and mailings to patients and medicos.
We get no government funding, so how about giving us a leg up and making a Christmas donation?
World Bladder Cancer Patient Coalition Newsletter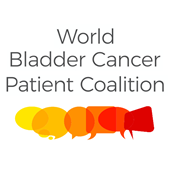 World Bladder Cancer Patient Coalition Newsletter just released. The coalition is progressing strongly with the appointment of a CEO. This October newsletter has a lot of great information for patients and doctors. Well worth a read.
Read the World Bladder Cancer Patient Coalition Newsletter
Mens Bladder Cancer & Prostate Support Group.
The Mens Bladder Cancer & Prostate Support Group is a new private facebook group for MEN ONLY that has sprung up and it is absolutely fantastic. We know that men out number women as bladder cancer patients, and the delicate subject of sexuality is not easy to discuss for many. In a male only group there are lots of good discussions going on.
Join up if you are interested.
Wiesner Incontinence Clamp
We are not recommending this clamp or recommending clamps in general. That is a discussion for you to have with your doctors. But if you are using a clamp to help with incontinence, which is an issue for many neo bladder patients, some men report this new one is REALLY COMFORTABLE, works well and has 4 size settings.
You can order it from www.menshealthphysiotherapy.com.au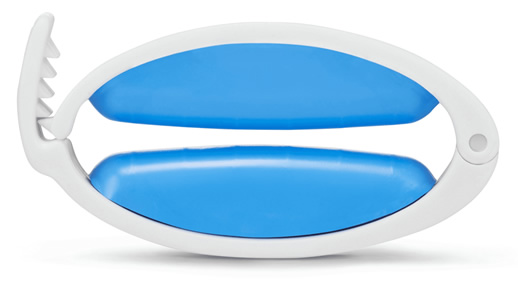 New EZ Print Bladder Cancer Care Plan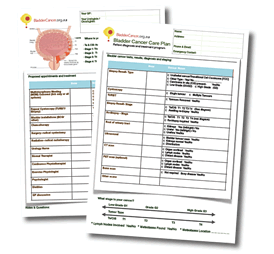 This sheet has been so popular with urologists, oncologist, stomal therapists, urology nurses and bladder cancer patients. But people were complaining it was too colourful to print out so we have created a new lighter colour, EZ print version.
You can get it here or via the website.
Have a great Christmas everyone.
Tony Moore