Hi everyone and welcome to our April 2020 newsletter.
These Covid-19 times present a range of new problems. What were day-to-day things last month, like going shopping, now present new difficulties for many. It can be scary just going to the supermarket. Social distancing means that there is now less eye contact as you walk down the street. Anxiety levels can increase for people. We can be scared of getting near others or touching anything. And trying to be kind and think of other people first, instead of oneself, can be difficult in our own little "safety bubbles".
So I have made a decision to give a BIG SMILE or a friendly wave to everyone that I walk past whenever I do my exercise or my dash down to Woolies.
It's simple. And feels good for two. Try it!
Tony.
New Patient Cards
We have thousands of these cards which medicos can hand out to patients. It's an easy way to lead patients to our free bladder cancer patient guidebooks.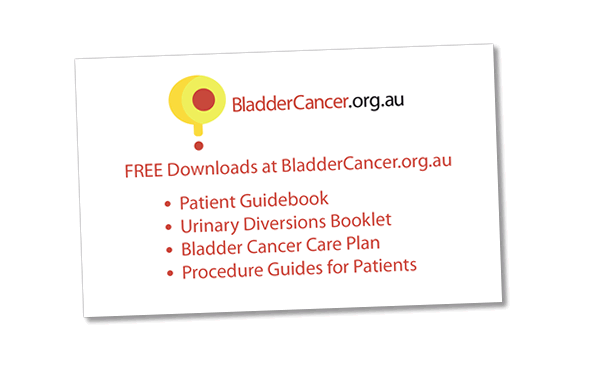 If you want some cards for your clinic drop us a line and we will put some in the mail. E-mail: contact@bladdercancer.org.au
Post Your Stoma
We have started a "Post Your Stoma" campaign along the following lines:
The Post Your Stoma page allows other people to see your stoma, with and without clothing. As you know, making a decision to remove your bladder includes many questions. One is… how will I cope with a stoma?
Letting other people see how your stoma and bag are situated will help them to be more prepared and to make a good decision. With clothes. Without. Close ups. In costume. Be bold! Be Creative! Post Your Stoma!
Post Your Stoma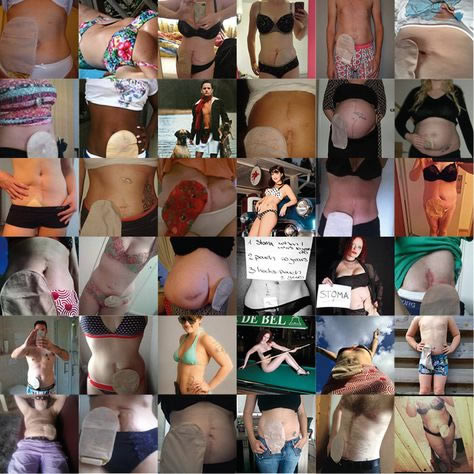 New Bladder Cancer Patient Procedure Guides
These guides have been developed by doctors and patients to give those going in for surgery or investigation a clear picture of the entire procedure including preparation and recovery.
Each guide can be downloaded for free and include:
TURBT
CYSTOSCOPY
BCG
INTRAVESICAL CHEMOTHERAPY
CYSTECTOMY
ILEAL CONDUIT
NEOBLADDER
KIDNEY & URETER REMOVAL
WBCPC March News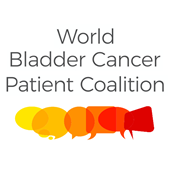 The March 2020 edition of the World Bladder Cancer Patient Coalition newsletter is out now. If you are not on the WBCPC newsletter mailing list you can view the current newsletter on-line. This installment includes:
Bladder Cancer & Covid-19
WBCPC General Assembly Meeting
Video: The Landscape of Advanced Bladder Cancer
EFPIA Blog – Industry – let's step up
Bladder Cancer Awareness Mont
Free Weekly online support group – Healing and Cancer
Food and Nutrition tips during self-quarantine
Podcast: Cancer Care during Covid-19 in Italy
Bladder Cancer in the News
Read the WBCPC March newsletter or learn more about the WBCPC at worldbladdercancer.org