New Bladder Cancer Awareness Videos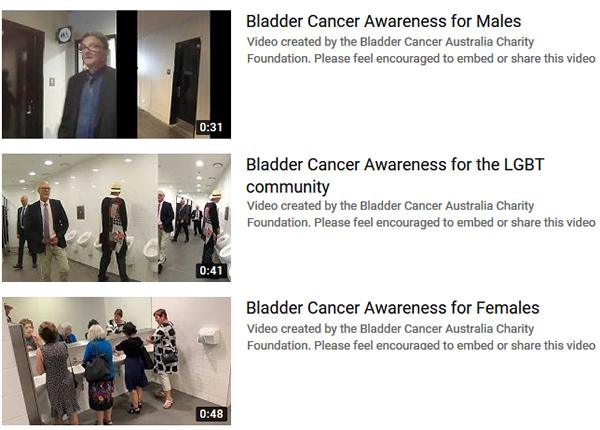 We have launched three bladder cancer awareness videos for males, females and the LGBT community. The videos are now available on our YouTube channel and the raw video files are also downloadable for educational purposes and dissemination.
We encourage you to embed or share the youtube or raw files on social media channels and networks and any other ways that you can think of to make a positive impact and increase world wide awareness of bladder cancer and its tell tale symptoms.
View and download the videos here.
Inaugural World Bladder Cancer Patient Coalition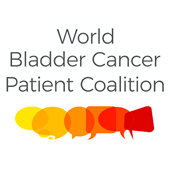 The World Bladder Cancer Patient Coalition are holding their inaugural meeting in Barcelona on Monday 18 March and BCACF founder and board member Tony Moore has been invited to join bladder cancer patient representatives from around the globe.
Read more…
May is Bladder Cancer Awareness Month
We will have more news about Bladder Cancer Awareness Month international and local activities and support after the Barcelona meetings. Stay tuned!
New Bladder Cancer Practitioner Directory
Are you a medical practitioner who is a BLADDER CANCER expert practising in Australia? Please add your name to our directory. Free of charge.
Tony Moore
Chairman – BCACF