#DontGoRed
MAY IS INTERNATIONAL BLADDER CANCER AWARENESS MONTH
NOW is the time to create an awareness promotion in your hospital, surgery or neighbourhood that you can launch on Monday next week. Bladder Cancer Awareness month can be a great topic for weekly team meetings.
Do a fund raiser in your neighbourhood. Put posters in urinals and on the back of toilet doors. Get a message on lift video screen in your office.
We can design things to suit you and you can download lots of stuff from our web site for FREE to promote our awareness month.
#DontGoRed is the WBCPC hashtag for the month.
If you need booklets for your surgery please email us at contact@bladdercancer.org.au
Social Media for May
Stay tuned to our Facebook, Twitter and TikTok pages to see more Bladder Cancer Awareness materials you can share during the month including new videos and awareness tools from our partners at the World Bladder Cancer Patient Coalition.
MCG Lunch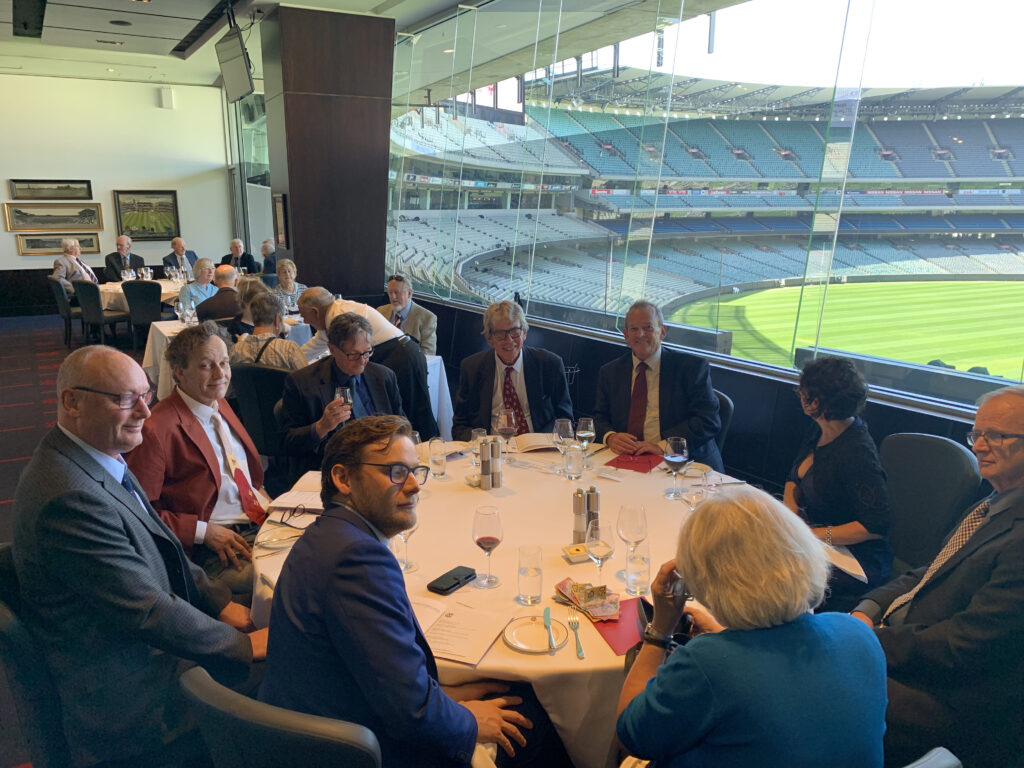 Our annual fund raising lunch at the Melbourne Cricket Ground (MCG) has been a highlight of Bladder Cancer Awareness month. Those who have attended in the past know it's a great lunch in a spectacular dining room. But this year we were unable to get the room. A handful of us are going for lunch at the MCC on Wed 25th May to maintain the tradition! If you're interested we might find a space, but it is very limited seating. contact@bladdercancer.org.au
USANZ on the Gold Coast

USANZ on the Gold Coast starts on June 25th and one lucky delegate will win this guitar. Drop by the BladderCancer.org.au table to enter the draw!
The EKO EVO III D EQ guitar features a classic Dreadnought cutaway body shape and a solid cedar top, mahogany back and sides, South American roupana fingerboard and bridge. The guitar is equipped with the Fishman Presys Blend preamp and internal condenser microphone that makes this instrument well suited both on stage and in studio. Case included. Valued at $899.00
BladderCancer.org.au
We get no Government funding. Please consider a fully tax deductible donation here: www.bladdercancer.org.au/donations