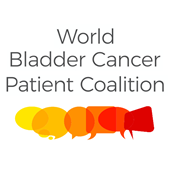 We are delighted to advise that at the inaugural meeting on March 28, the interim board of the World Bladder Cancer Patient Coalition unanimously approved the admission to membership of ActionBladderCancer (UK), Bladder Cancer Australia Charity Foundation and Associazione Palinuro (Italy).
Together with BCAN (USA), Bladder Cancer Canada, Fight Bladder Cancer (UK), Norwegian Bladder Cancer Society and Les Zuros France, the coalition now has a solid core of strongly engaged members.
Our co-founder Tony Moore comments: "We need the loudest possible voice to start reducing mortality from the deadly disease of bladder cancer. Many other charities and patient support groups around the world are realising that together is better, and this new coalition aims to give support to all the people around the world trying to help bladder cancer patients and promote awareness of the disease. I am personally very excited to be involved, and look forward to contributing."
USANZ Brisbane is only a week away

The Urological Society of Australia and New Zealand (USANZ) is the peak professional body for urological surgeons in Australia and New Zealand.
Key dates:
11 – 13 April 2019 APSSM 2019
13 -16 April 2019 USANZ/ANZUNS 2019

Registration and information: www.usanz2019.com
Come and see us on our booth; just left of the main entrance. We will have stock of booklets, posters, care plan sheets and more for you to take home.
As usual, we will be giving away a guitar to a delegate or exhibitor. This year The School Locker has contributed an amazing instrument – the EKO Ranger 6 string acoustic with pickup & EQ. In the late 60's and 70's this instrument was a key component of most UK recording studios. Used live and in the studio by Jimmy Page, Eric Clapton, Jethro Tull, Mick Taylor (Rolling Stones) the instrument had an excellent live and recording sound when mic'd up. You can hear a lot of this guitar on Led Zeppelin 1,2 & 3, Blind Faith, Thick as a Brick and countless other London session records of the time. Re created from the original with modern electronics. Same Italian company manufacturing internationally.
Come along and put your name in to win!

Neo Bladder & Ileal Conduit/Stoma Survey Update
Thanks to everyone who recently completed the surveys.
The most current results have been updated on the respective survey websites:
www.neobladder.com.au and www.ilealconduit.com.au
The surveys are still open and we are now in the process of completing some deeper analysis looking at time lines as well as broad averages. It would be great to see the situation with patients 2+ years, 5+ years etc, so if you did the survey before a few years ago, please do it again.
May is Bladder Cancer Awareness Month
Bladder Cancer Awareness Month is May! (Only 25 days away)
Here is the International Schedule:

1 May 2019: Launch of Bladder Cancer Awareness Month
12 May 2019: International Nurses Day
19 May 2019: Bubbles for Bladder Cancer Day
26 May 2019: Bladder Cancer Awareness Walk in Melbourne.
31 May 2019: End of Bladder Cancer Awareness Month with a Friday party at your place!

Please use the hashtag #bladdercanceraware in May!
Related: Light The Month Orange – BCAN
Bladder Cancer Practitioner Directory
Are you a medical practitioner dealing with bladder cancer patients regularly? If the answer is YES – please sign up to our are directory so patients in need can find you!
It's free advertising for you: Add your contact information here